Desiree Lanz School
o

f Intuition and Energetic Arts
Desiree Lanz School
o

f Intuition and Energetic Arts
Alignment Accountability Club
A FREE Membership to cultivate a high-frequency, magnetic state of abundance, love, happiness, and empowerment.
Alignment is a moment-to-moment, daily practice. The way we feel about anything and everything that happens in our experience is either a reflection of our alignment or of our resistance. A lifestyle of alignment leads to happiness in the present, the fulfillment of desires now and in the future, and ascension. The Alignment Accountability Club consists of weekly lesson videos available via an online portal. Every week, we'll all practice channeled exercises to embody our highest self and feel amazing.
Mentorship Coaching
In my new mentorship coaching program, you'll have 5 questions per week (could be advice-related, predictive, yes or no, etc.) and will receive a response from me via voice memo within 24 hours. Simple as that!
Investment: $125/month
Every single one of us needs a mentor. This humble acknowledgment is how we become masters. I owe the realization of my life path to my mentors, and even when I move beyond that phase in one area, I benefit from mentors when I learn or become inspired by something new. Accessibility is huge, and I wanted to come up with a super affordable way to receive coaching and intuitive reading on a consistent basis.
CHANNELED SOURCE ENERGY HEALING TRAINING
Prerequisite: Intuitive Reader Foundations Training
Investment: $550
This certification program trains intuitives to harness and guide the highest-frequency vibration and Light of Source Energy for both private and group professional energy work.
You will learn to effectively and powerfully channel and deliver your own completely original healings. There is no limit to the topics and purposes that channeled Source Energy Healings can be applied to and used for. After this program, you will be certified as both an Intuitive Reader and Intuitive Source Energy Healer.
INTUITIVE READER FOUNDATIONS TRAINING
When we awaken to and learn to follow and ask our intuition, we join forces with the most helpful, loving and loyal energies that will always lead us to what we need and want for our healing and happiness. This training prepares students to be the most clear, accurate, reliable and gifted intuitives in the world. If you feel an inner pull to tap into your potential to channel, read energy, and be of service to yourself and others through opening this superpower within yourself, this program will cover everything it takes to have a long-lasting and healthy practice.
July 17 - September 4 for 8 consecutive Saturdays
10 a.m. to 11 a.m. PST
Investment: $550 self-study + live practice sessions | $400 self-study only
We will also interpret messages from the physical body and our five senses.
This course is a prerequisite for advanced topics in interpreting spirit animal totems, intuitive art, crystal readings, Tarot and Oracle card readings, dream interpretation, astral travel, past lives, Akashic Records, telepathy, remote viewing, mediumship and more.
Some of the topics covered will include:
Advanced Intuitive Reader Training
This training is where all of the foundations of being an accurate, reliable reader come into play for limitless expansion and exploration of skill sets beyond all boundaries of matter, time and space.
March 7th - May 2nd for 8 consecutive Sundays (except Easter)
10 a.m. to 12 p.m. PST
Investment: $550
Some of the topics covered will include:
Specialty Topics in Advanced Intuition
This training builds on the Advanced Intuitive Reader Training. It is the preparatory course for the Intuitive Healer and Teacher Apprenticeship Program.
May 2nd - June 20th for 8 consecutive Saturdays
11 a.m. to 12 p.m. PST
Investment: $550
Some of the topics covered will include:
Intuitive Healer and Teacher Apprenticeship
This program supports and trains intuitive readers, healers, teachers, and coaches with intuitive and practical professional development.
Whether you are just starting out or already have a practice that you'd like to take to the next level, this one-on-one program comes in 4-session packages and is designed to help you embody your highest potentials of originality, abundance, and service as spiritual public figures.
Once you sign up, we will create a customized program and schedule for you to best fulfill your needs and reach your goals. I can't wait to launch your career!
Healing and Reading With the Akashic Records
Prerequisite: Intuitive Reader Foundations Training
11/19, 12/3, 12/10, and 12/17
10 a.m. to 12 p.m. PST
Investment: $225
If you would like to purchase the recorded self-study version instead of the live version, it is available for $170
Some of the topics covered will include:
Sarah Rose
Brand Marketer
Janice Méi
Energy Worker & Intuitive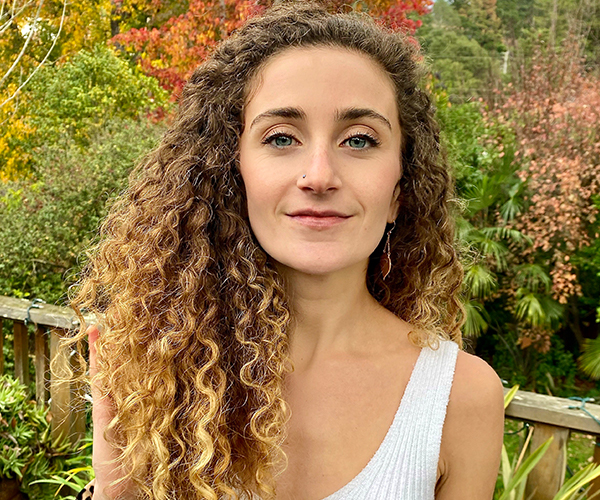 Juliana Mercurio
Intuitive Reader
Shorne Markley
Music Curator